In this section, you will find the latest trends in the floral industry for every season of the year.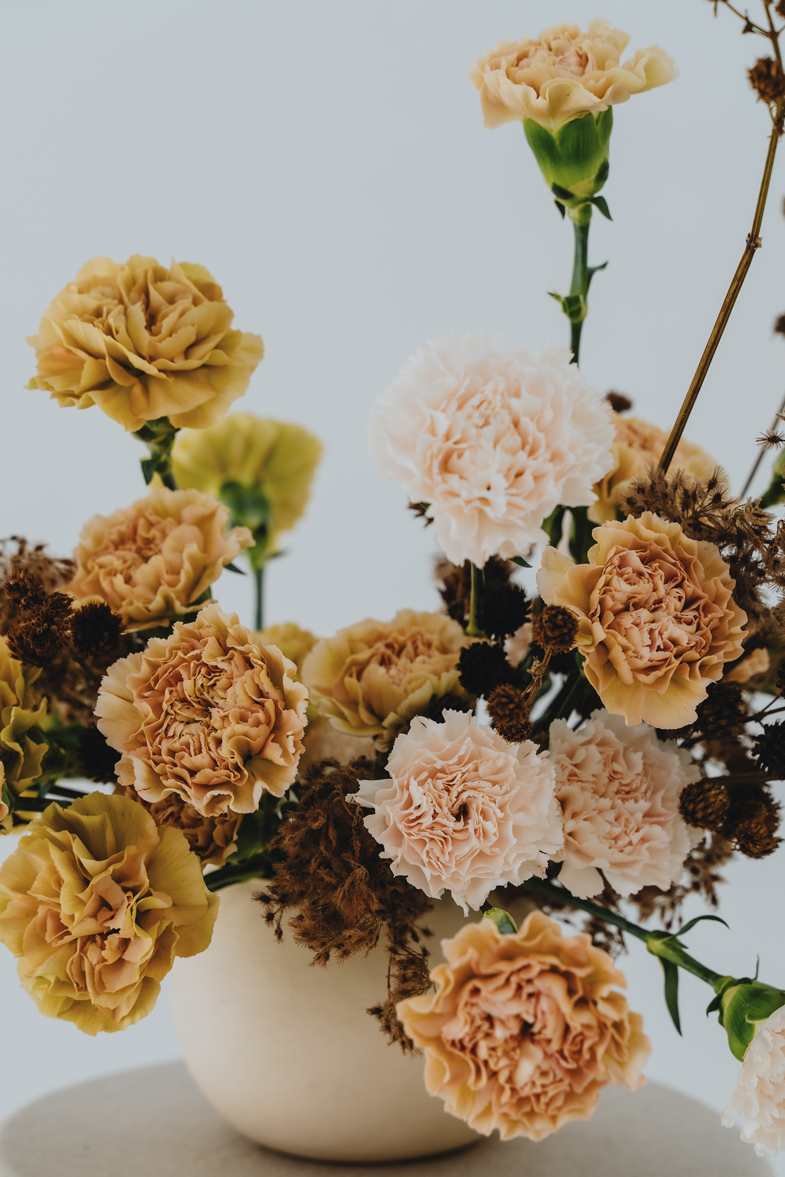 Vintage collection: Make a statement with vintage tones
Vintage color palettes are trending in wholesale and mass markets. These compositions feature sophisticated and nostalgic color schemes, evoking a vintage-inspired look with neutral undertones. The compositions highlight Lege Pink, Apple Tea, Lege Marrone, Brut, and Ambar varieties, creating impactful arrangements with delicate interplay and refined transitions.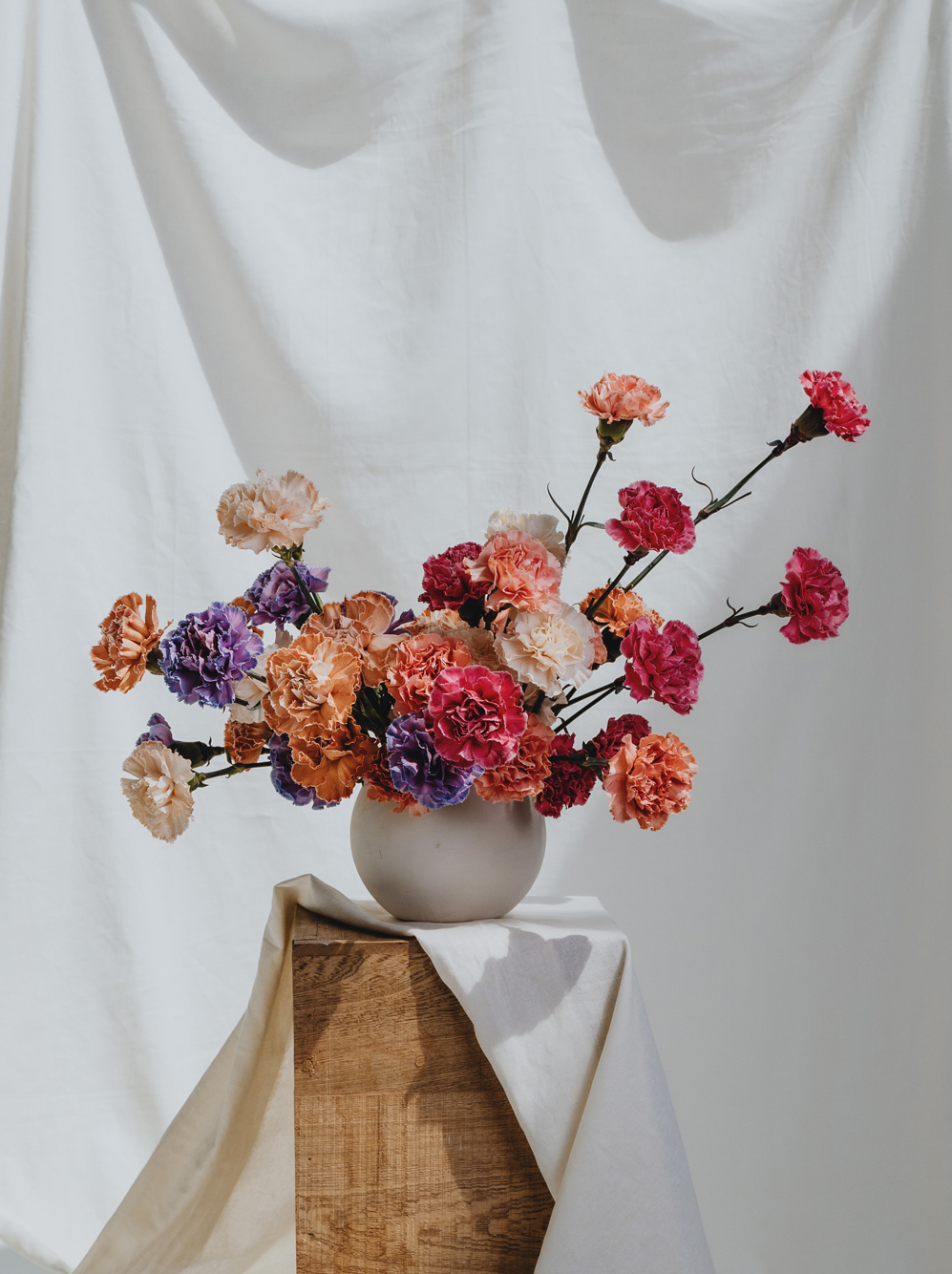 TINTED CARNATIONS: Colors speak louder than words
Magical tinted carnations offer endless possibilities. Enhance celebrations, fit various trends – Bright Barbiecore, Soft and Soothing, Eclectic Mix, 70's Inspired Psychedelics. Think out of the box? We got you!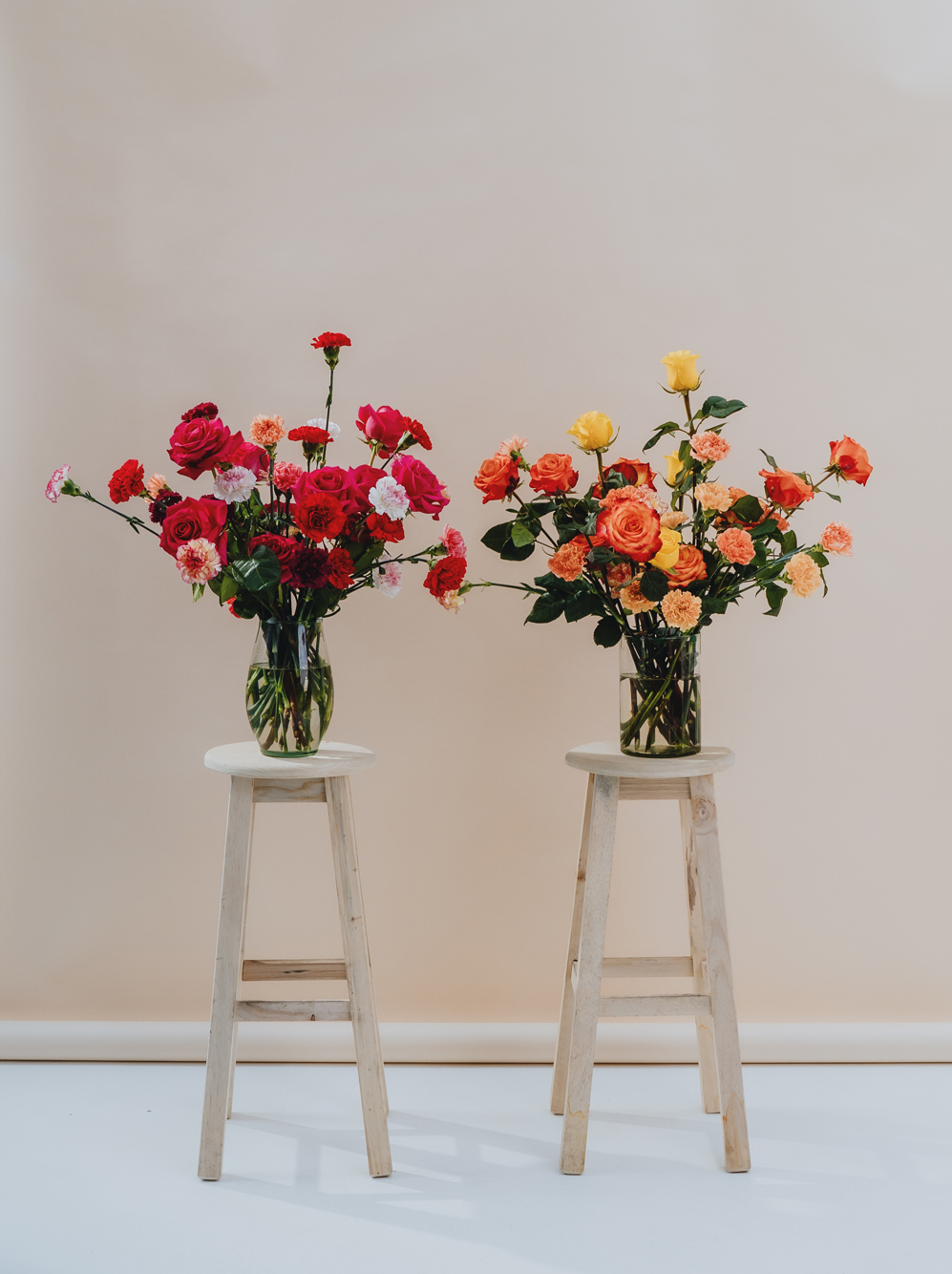 DAZZLING RHAPSODY: Bright and bold, Summer is here!
Inspired by the 2023 Viva Magenta Pantone color of the year and the Firecracker effect, we picked our best daring, fearless, powerful, and empowering combinations: Pink Floyd, High & Magic, and Brighton roses for the trend of bold colors.