Our magical tinted carnations uncover a world of possibilities. Available in solid or rainbow combinations, these carnations will enhace any patriotic or special holiday celebration. They can be part of either sober or cheerful compositions and play and important role in any story you wish to tell.
Perfectly malleable, tinted carnations will easily fit into several of the 2023 floral trends, such as Bright Barbiecore, Soft and Soothing colors, Eclectic Mix, and the 70's Inspired Psichedelics.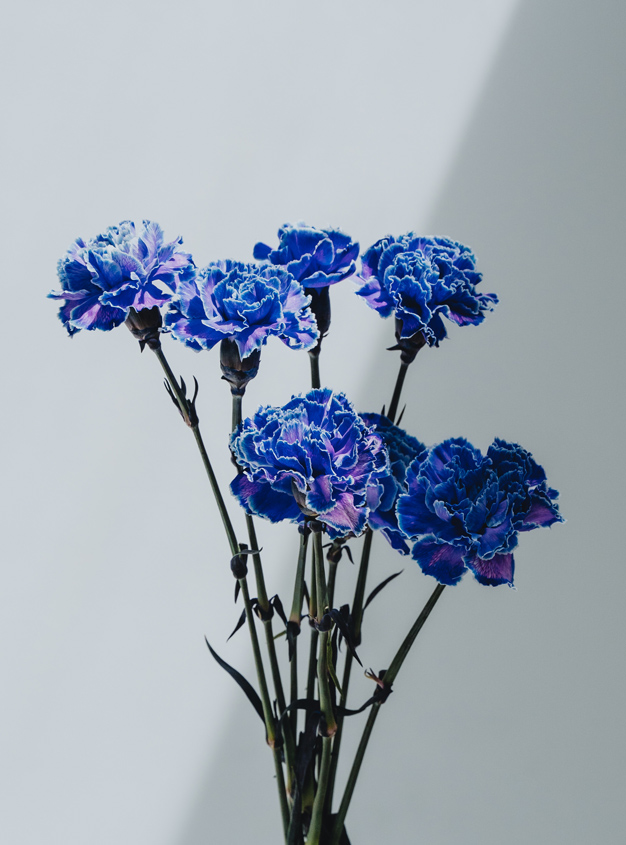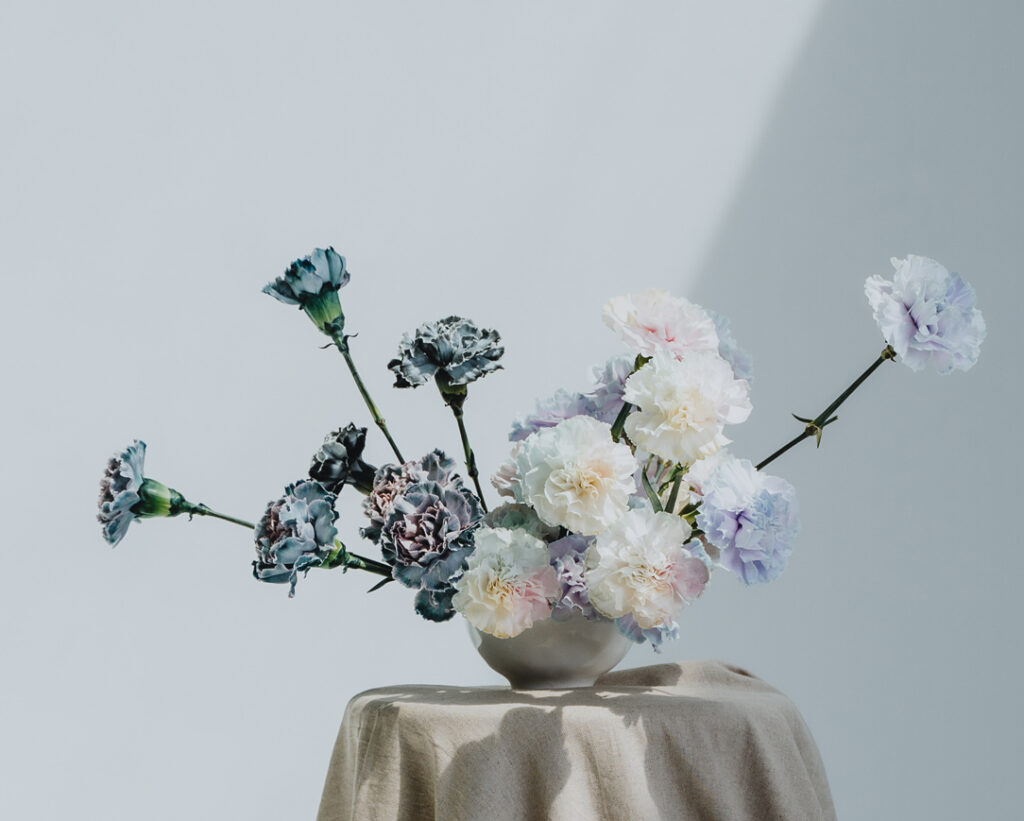 For those who think out of the box, we got you covered!
It could be the fact that astrology is leading our hopes and dreams, but there are so many zodiac, nameplate, and initial jewelry pieces overflowing the market. Stella & Haas makes a really beautiful Old English font nameplate necklace that helps illustrate. I personally also love this bubble initial from Ariel Gordon and this colorful initial pinky ring by Adinas Jewels.